Biography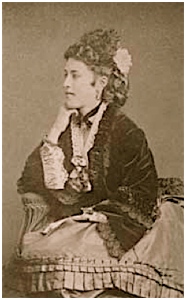 Young Olga Wisinger-Florian
Olga Wisinger-Florian, the most important representative of the Austrian Mood Impressionism ("Stimmungsimpressionismus"), was born Olga Wisinger on November 1, 1844 in a middle class family in Vienna. She first studied piano and became a solo concert pianist. Her piano instructor was Julius Epstein who was also Gustav Mahler's music teacher, at the Vienna Conservatory. In 1873 her music career ended due to a hand injury. She got married shortly after, to a pharmacist, Franz Wisinger and had a son, Oskar in 1875. During the mid 1870's Wisinger-Florian turned to painting.
She studied painting with Melchor Fritsch and August Schaeffer and from 1880 - 1884 was the first private student of painter Emil Jakob Schindler. Along with Schindler and his disciples Carl Moll, Marie Egner and Tina Blau-Lang, Olga Wisinger-Florian made many study trips. They famously painted together in the Plankenberg area.
As of 1881 her paintings were regularly seen at annual exhibitions at the Künstlerhaus as well as the Secession. As a young painter Wisinger-Florian was completely under her mentor Schindler's influence. Her painting of light and mood as well as her choice of motifs (alleys, gardens, fields) show strong similarities to Schinder's works.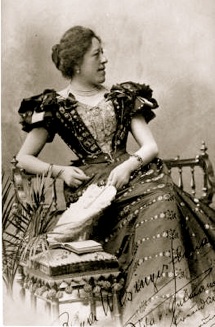 Wisinger-Florian in 1890
After breaking with Schindler in 1884 Wisinger-Florian developed an increasingly more independent style. She then used intense colors and moved from realistic landscape expressionism to dynamic landscape and flower images that were ahead of her time. Also known by her initials, OWF, she took part in international exhibitions in Munich, Berlin, Prague, London, and in world exhibitions in Paris and Chicago.
Olga Wisinger-Florian was one of the most important painters of the century. Her social contacts provided her with an elite circle of buyers. Vistors to her studio included Archduchess Clothilde, Bavaria's Prince Regent Luitpold, and the King of Bulgaria. Emperor Franz Joseph I. purchased one of her paintings.
Wisinger-Florian received numerous awards for her work. In 1888, she received anHonorable Mention in Paris and the small State Gold Medal in Vienna in 1897. Her works have been viewed in many public places including the Neue Pinakothek in Munich, Prague'sNational Museum, and seen in numerous museums in Vienna.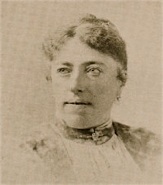 OWF in later years
The painter was active in popular social movements of her time (along with Bertha von Suttner) including the peace movement and women's rights. OWF acted as president of the Female Writer's and Artists' Association for 17 years. (Marie von Ebner-Eschenbach also belonged to the organization.) Together with Marie Egner and other artists Wisinger-Florian founded the group Eight Artists through which they exhibited at the Pisko Salon beginning in 1901.
In 1910, with her vision diminishing, Olga Wisinger-Florian withdrew from her active social life. On February 27, 1926, she died in Grafenegg, Lower Austria. She received an honorary grave in Vienna's Central Cemetery.